CRM Development
In today's competitive landscape, a robust CRM system is essential for fostering customer relationships, streamlining operations, and achieving sustainable growth. At SoftPyramid, we specialize in creating tailored CRM solutions that align with your business goals and objectives.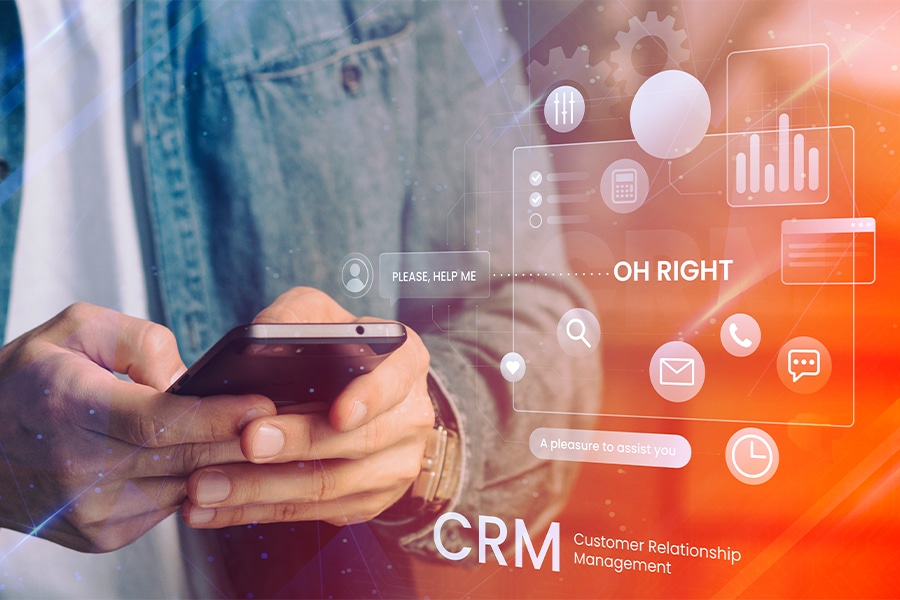 Our CRM Development Services
Custom CRM Solutions
Our team of seasoned developers works closely with clients to understand their specific requirements, designing and developing customized CRM solutions.
CRM Integration
Our CRM system seamlessly integrates with other key business applications, such as marketing automation tools, ERP systems, and third-party applications, providing a holistic view of customer interactions.
CRM Consultation
We offer comprehensive CRM consultation services, guiding businesses toward optimized customer relationship management strategies.
Mobile CRM Development
Our CRM development services extend to creating mobile applications that empower your team to stay connected and productive, whether in the office or in the field.
Marketing Automation
We offer CRM marketing solutions with integrated advertising and social tools. We ensure your business success by utilizing the latest SEO, SEM, and social media management technologies.
Continuous Maintenance and Updates
SoftPyramid offers ongoing maintenance services, including regular updates and optimizations, to keep your CRM system running smoothly and efficiently.
Why Choose Soft Pyramid for CRM Development?
With years of experience in CRM development, we bring industry-specific insights and expertise to deliver solutions that address the unique challenges of your business.
Industry-Specific Insights
We understand the unique challenges of various business sectors and tailor CRM solutions to address those challenges, providing you with a competitive advantage in your specific industry.
We prioritize our clients, placing their success at the core of our mission. We actively engage in open communication and collaboration, to provide tailored solutions.
We incorporate the latest tools, frameworks, and industry best practices into our CRM solutions, ensuring that your system is scalable and adaptable to future needs.
FAQ's about CRM Development