Project Description
This is an e-commerce platform for Tacos where the customers can select any taco from the menu. With our easy-to-use interface, customers can customize it with a variety of toppings, drinks, wings, and other side dishes to create a perfectly tailored meal order. You can easily adjust your order with the option to add or remove items from your cart with the convenience of online payments.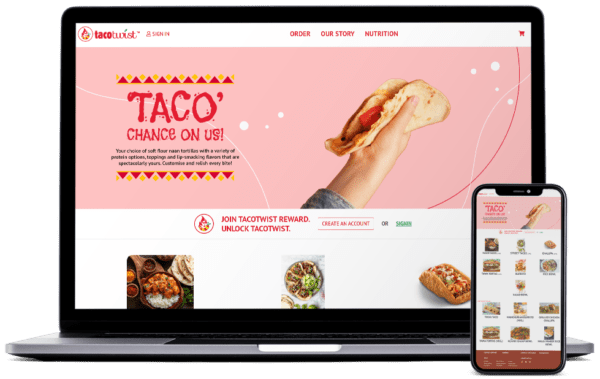 Services: Front End, Back end, QA, UI/UX design
The platform has a comprehensive catalog of products with details such as pricing, images, descriptions, and customer reviews.
It has a secure and seamless checkout process that guides the customer through the payment and shipping details, including multiple payment options and delivery methods.
The platform allows users to create and manage their accounts, including features such as order history, saved payment methods, and shipping addresses.
It possesses robust customer support features, such as a help center with FAQs, live chat support, and a contact form to handle any customer inquiries, issues, or complaints.