Project Description
RaiseBerry is a SaaS platform that allows the fundraiser to raise funds by creating campaigns and selling products. Users can donate by buying any product or custom donations as well. Moreover, they can also add products to the checkout page and add payment by the payment gateways.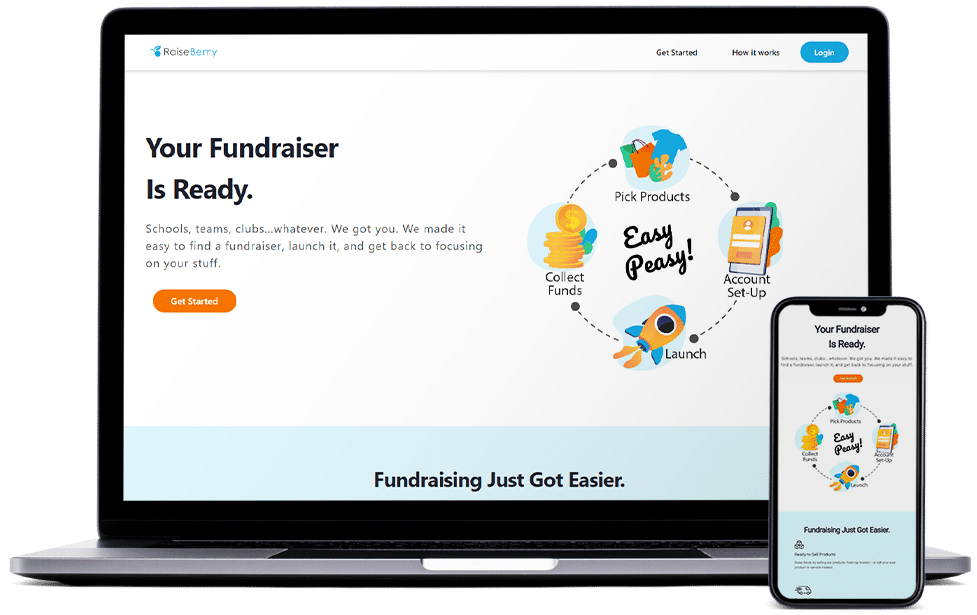 Services: Front End, Back end, QA, UI/UX design
It is a useful platform providing assistance in fundraising events. You can focus on the progress of organisational tasks and RaiseBerry can handle the difficult tasks of fundraising rather than just asking for donations and managing orders and deliveries.
The platform can send wonderful products directly to supporters from respectable businesses. Fundraisers are free to offer their own goods and services in your RaiseBerry event if it is a better option for them. 
With RaiseBerry, fundraisers can easily track each sale suggested by a member of the company, ensuring complete transparency throughout the fundraising process. Each student, athlete, or volunteer can have their own unique shareable link, allowing them to refer others to the fundraiser while receiving recognition for their contributions.
Moreover, RaiseBerry clearly shows the amount of each product sale that goes to the fundraiser, providing complete transparency to supporters.
Raiseberry helps in order forms, money, cheques, and credit card reconciliation. You can concentrate on your goals while keeping an eye on the money entering your bank account. Aside from that, you can always use the accounting tools available to comprehend these processes.