Project Description
Browns English Language School is a reputable institution based in Australia. Specializing in English language education, Browns offers a diverse range of courses tailored to international students and individuals seeking to enhance their English proficiency. With a minimal and professional design, the website offers a wealth of information for prospective students, highlighting the various courses and programs available. It effectively communicates the institution's dedication to fostering language proficiency in a vibrant and inclusive learning environment.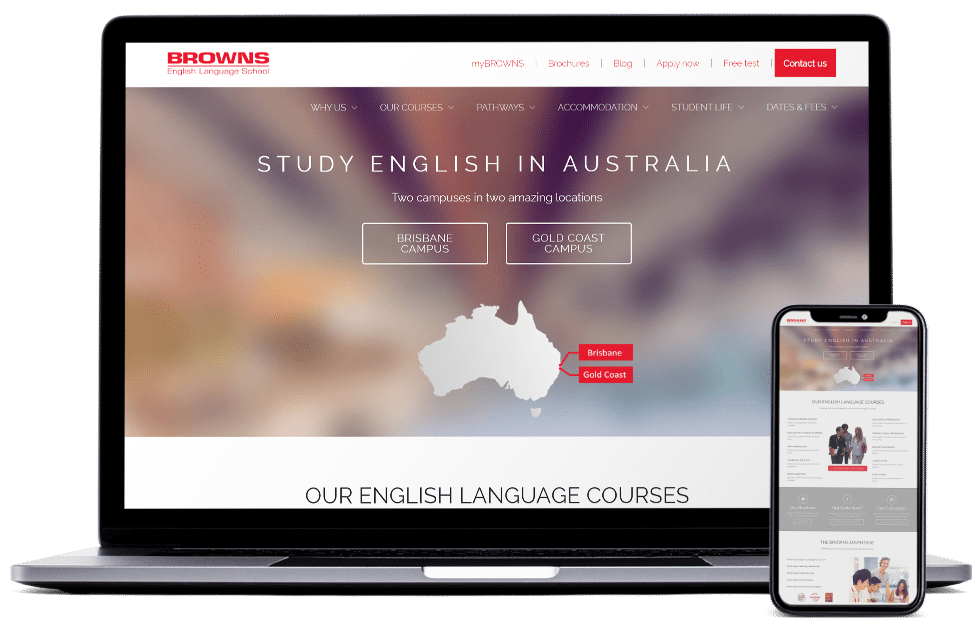 Services: Front End, Back end, QA, UI/UX design
Key Features
The platform provides comprehensive information about the various English language courses offered by Browns. It includes details about course durations, levels, objectives, and specialized programs tailored to different needs.
It showcases the expertise and qualifications of the faculty members at Browns. It provides detailed profiles highlighting their experience, qualifications, and specialization areas.
The platform facilitates easy enrollment and registration for courses. It provides an intuitive and user-friendly interface for prospective students to browse available courses, select their preferred options, and complete the enrollment process securely.
It offers information about the support services available to students at Browns. This may include accommodation assistance, visa guidance, counseling services, and extracurricular activities.
The platform incorporates features that allow students to track their progress and receive feedback. It provides access to grades, attendance records, and performance reports, enabling students to monitor their development and identify areas for improvement.